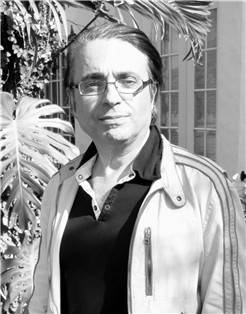 Hi Michael,
I added to the list already sent on February 24, 2021 a house located in Cap Tahiti, larger than the one you rented last year.
The villa is already rented in August but still available in July (the owner would probably agree to rent the house for the first 2 weeks or the last two weeks of July, to be checked with the owner if you are interested in the villa).

The asking price is 28,500.00 Euros per week.
We are still waiting for the final answer from the owner of the villa you rented last year.
Email - February 24, 2021:
The Cap Tahiti villa you rented last year came back to the price the owner wants every year. The last 2 weeks of July have been rented at the asking price (25,000.00 Euros). In 2020 she reduced the asking price due to the pandemic and the fact that it was a last minute rental which is very risky.
You can always make an offer and we'll see ...
The villas are rented early this year. Many are already rented.
Please find above 4 villas for rent that might interest you:

- Parks St Tropez 2122924EN-CLIENT : COUNTRYSIDE VIEW
  €26.000,00 per Week
- RAMATUELLE-TAHITI BEACH-2825433-E  : COUNTRYSIDE VIEW
   Already rented from August 14 to August 28 - €23.500,00/Week
- ST TROPEZ-CANOUBIERS BAY-3002152-EN  : SEA VIEW
   Available only the 2 last weeks of JULY - €25.000,00 per Week
- PARKS ST TROPEZ- SEA VIEW-6591241-EN-Client  : SEA VIEW
Availability & Price for The PARKS ST TROPEZ- SEA VIEW-6591241-EN-Client
Already rented from July 1 to July 31 and from August 15 to August 21
SEARCH on the MAP - O €€€ - O €€€€ - O - €€€€€ - GREY info upon request